SAD FATE OF THE 2018 GENTLEMAN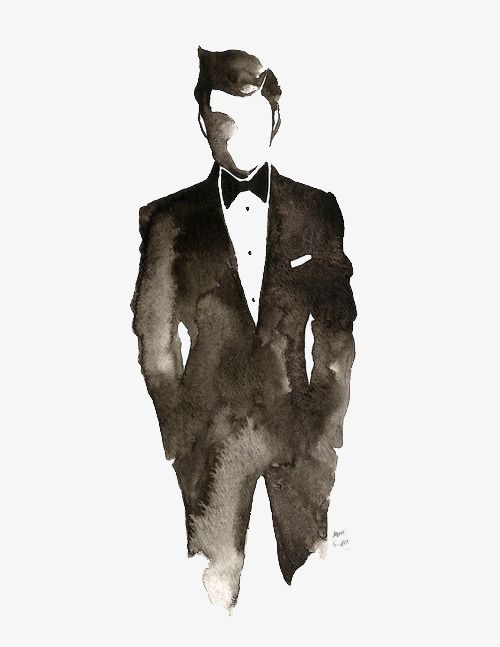 "Chivalry is dead", or so they say. Yet still, I know men my age, older and younger who still hold doors open for each other and those around them, man and woman. I know men, who stop on the side of the road when they see a stalled car and ask, "boss uko sawa". I know men, who call, to find out if you are doing okay, and no, they aren't trying to shoot their shot. I know many a gentleman that is still alive today. It beats me still, why the saying, "men are trash" still persists, or maybe it is the crowd these people hang around. Come let me introduce you to some good people.
I guess, maybe the reason is simple, not many can comprehend that the character of a person, is not their single irresponsible act but a summation of who they are, who they aspire to be and how hard they are working to make those two points in their life converge. That is something I can sympathize with but not many can. So as hard as a man has worked to be better and do better, he will be summed up by the silly mistake he made, in his youth, in anger or in a moment of genuine emotional pains. This is in spite of them having been increasingly faithful at growing themselves and those around them.
In this day and age, many a gentleman is labeled a flirt, smart mouth, player and even more recently, a *fuck boy*, excuse my language, if he simply expressed himself with the suave nature that is required of a man, and his gentle tongue did indeed bless many a girls' heart with compliments and roses. And yes ladies, when he asks, "so how are you doing" it seems as though his attention at that moment is only for you and it can seem overwhelmingly misleading. Yes at times, the naivety of popular culture would tell you that, this is the nature of a man who is in love with you. So, when you realize that he was simply being himself, (a gentleman) it becomes so easy to blame him and say, he was leading you on.
So this begs the question, is there a possibility that the men around you can simply be platonic friends and just that, with no romantic feelings involved and still treat you as well as is to be expected of a gentleman? I argue that it is indeed possible. It however starts with an erosion of popular culture and reemergence of the standards set in the days old. A higher standard for men on how they treat the people around them. It is paramount that we begin raising men of valor and virtuous women.
I am convinced that the reason women are so quick to fall in love nowadays does not always have something to do with being "led-on". The standard has been set so low. See ………………………… you walk up to a lady, complement her dress today and remind her that she looks beautiful, smile at her and always wave or stop to say hi when you see her, and she thinks you are "shooting your shot". If that is what qualifies in your world as romantic affection, child, you need to see a doctor. Or maybe I am wrong. Maybe I am the one that needs to see one and stop treating people so well.
If it was possible however, that women are taught, that those simple niceties and courtesies are what is expected of every gentleman, that mutual respect, gentleness, cordiality and genuine concern for those around them, and that men are taught that this is the base standard on how to treat the people around them, then, that would make for a great experience in cross gender interactions. It would raise the bar high enough, to remind women that they are not beneath anyone and they are deserving of genuine respect based on their personhood(Inherent dignity of the human person), and not as a condition for romantic affection. This would help repeal the sad fate of the gentleman in 2018.
So fathers and mothers, teach your sons how to be gentlemen, and teach your daughters that they should be treated with respect by anyone based on their personhood, they are not the weaker or lesser sex and that they are formidable, as formidable as anyone ahead, behind or besides them, and it is not despite of or in spite of their gender. My friends, chivalry is not dead we just need to learn and unlearn certain things.
To be informed of the latest articles, subscribe: